Note: This article may contain commentary or the author's opinion.
39-year-old Joshua Broome, a former straight and gay-for-pay porn actor, now serves as the pastor of a church.
Who would have guessed that one of the most popular porn actors in the world would one day become an encouragement to thousands of others struggling with the insecurities and depression that he knew all too well?
Joshua grew up in a loving environment. However, his father was not in the home, and he was constantly searching for approval, acceptance, and his own identity.
Joshua's entire existence was built on the acceptance he felt from others. He found that he could feed his desire for approval in a modeling career. At first, it felt great, but the feeling didn't last.
— Joshua Broome (@iamJoshuaBroome) March 8, 2022
During his days as a model and actor in Los Angeles, he was propositioned to act in the porn industry.
CBN writes:
In his early twenties, he moved to Los Angeles in hopes of becoming an actor.  While working at a bar for extra income, Joshua was approached by some young women.

"They were like 'Hey, have you ever, you know, thought about acting?' And I was like "Well, I'm an actor actually. And they were like 'We're talking about porn,'" Joshua says.

The women introduced Joshua to an agent in the porn industry.

Joshua recalls, "I open a door and on the other side of that door is this massive desk with this guy with a 3-piece suit on and a double Windsor tie and he sits there and he speaks to every insecurity I had. He was like, 'Man you could just be as famous as you want.' I knew in my gut that my mom did not raise me to do this. But I made that decision to say 'yes' and I went to that studio, and to be honest the next thing I knew I was on my way home with a check in my hand."
Joshua soon became well-known in the adult film industry, and before long he was winning awards. But his inside world was still in turmoil. Try as he may, peace always seemed out of his reach.
At one point in his despair, he called out to God.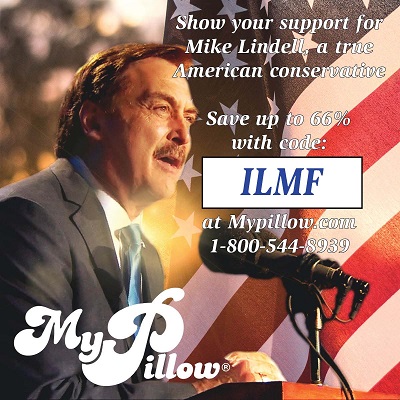 "I don't have the guts to take my life, but I don't want to live."
Joshua acted in nearly a thousand movies and made over a million dollars. He soon called it quits as his mental struggle and guilt plagued his mind.
While working at a gym as a personal trainer, Joshua met someone who changed his life. That someone is now his wife.
'Being a porn star made me depressed – now I'm pastor and spreading God's word' https://t.co/pagE5f0uuc

— Joshua Broome (@iamJoshuaBroome) March 31, 2022
After confessing his past to Hope on their first date, she embodied the love of Christ for Joshua. Instead of accusations, disgust. and condescension, Hope asked, "Do you not know who God is?" 
That was the beginning of Joshua's understanding of God's love for us and His acceptance of us because of Jesus' sacrifice.
A year later Joshua and Hope married and now have three boys. Today, Joshua is a pastor and wants others to find the peace he's experienced in Christ.

"You could never earn your way to God, so He came down to us because He loved us that much," he says. "We all experience hurt, we all experience failure, we all have these experiences in our life and the beautiful truth is, is that God's love for you supersedes that. And it can deliver you from whatever hurt you, or whatever you did. That is where God wants to meet you."